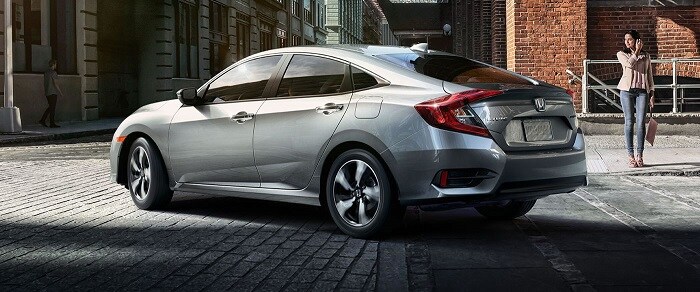 Driving has become somewhat of an art form these days, especially since drivers have become distracted by various things when behind the wheel. Whether other drivers are distracted by their phones, kids in the back seat, a pet, or the radio, you need to be on your toes in order to stay safe. This where the Honda Sensing system comes into play from
Thompson's Honda
.
The Honda Sensing system is an exclusive system on newer Honda models that helps drivers notice things they might not when operating their vehicles. It is a system of technologies that issue alerts to drivers. One of those alerts is the Lane Departure Warning. This alert activates when the vehicle senses an unindicated switch from your designated lane to another one. The alert helps the driver correct the issue before an accident occurs.
Another alert within the Honda Sensing system found on the
2017 Honda Accord Coupe
is the Forward Collision Warning. This alert helps drivers avoid a collision with a vehicle in front of them. A camera is mounted at the top of the front windshield. The camera detects vehicles in front of your vehicle when moving.
The Honda Sensing system also includes the Collision Mitigation Braking System™. This feature helps to apply the brakes to the vehicle when the system detects an unavoidable situation unfolding in front of your Honda Pilot from Thompson's Honda.
Stop by our lot today to test drive a new 2017 Honda with the Honda Sensing system. Our sales staff will be able to answer your questions about the system and provide you with tutorials. We are located at 101 S 1st St in beautiful Terre Haute, IN.