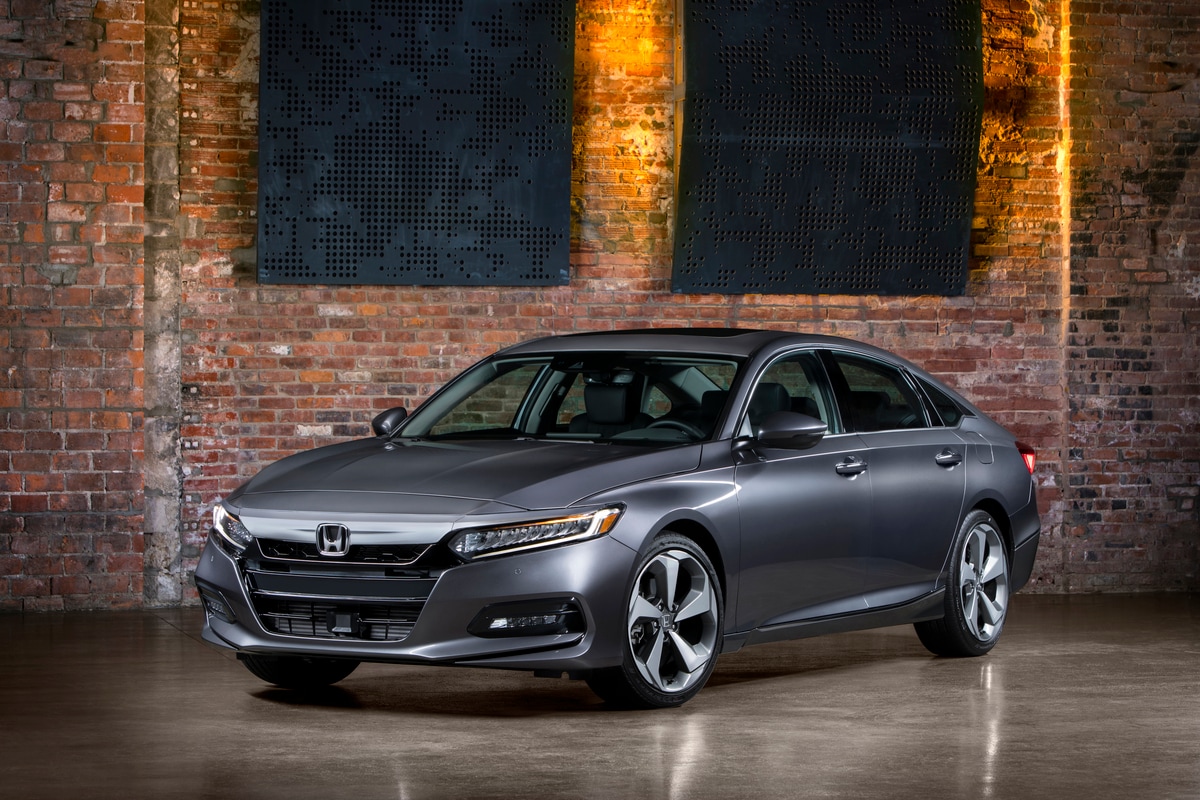 Have you ever been on a road trip and wondered silently to yourself, "Why are there SO many Honda Accord models?" Well, the reason is simple. Over the course of its forty-one-year history, thirteen million have been sold in the United States alone, and it hasn't gone unnoticed. Car and Driver have given a 10Best Cars award to the
Honda Accord
staggering thirty-one times over that period*! Now we want you to experience the latest iteration for yourself and get on board with one of America's best cars, at Thompson's Honda!
In 2018 there are quite a few subtle changes to the Honda Accord, so we'd like to go over those with you briefly. For starters, A 2.1-inch-greater wheelbase than the previous model, which is actually 0.3 inches taller overall, allows for tighter front and rear overhangs and makes the 2018 Honda Accord look considerably longer. Not to be shortchanged, it is slight aesthetic adjustments like these that make this newest Honda Accord quite possibly, the most elegant, and sleekest looking model in years.
The Honda brand has also given in to purist desires by offering a six-speed manual transmission for both of the vehicle's engine options, all which can be test driven at your local
Terre Haute Honda dealership
. They consist of two direct-injected turbocharged four-cylinders with a base 1.5-liter and a 2.0-liter upgrade engine to replace the outgoing V-6, which takes away some of the previous thrills but exacerbates a newer wave of car manufacturing that hinges more on economy and efficiency than raw power.
There's really so much more to gawk over when it comes to the 2018 Honda Accord. We coming on down to visit us at 101 S. 1st St, where one of our friendly experts can walk you through every amazing feature this vehicle has to offer. Also, we'd be remiss to forget, if we don't see you soon, happy holidays from
Thompson's Honda
!
*2018 Car and Driver's 10Best https://www.caranddriver.com/features/2018-10best-cars-the-best-cars-for-sale-in-america-today-feature https://www.caranddriver.com/features/2018-10best-cars-the-best-cars-for-sale-in-america-today-feature-honda-accord-page-6 https://www.caranddriver.com/features/2018-10best-cars-the-best-cars-for-sale-in-america-today-feature-honda-civic-sport-si-type-r-page-7